The theme for Pink Saturday is thankfulness and I have much to be thankful for. With the economy the way it is many struggle, as we do to make ends meet, but some have no food to put on the table or a roof over their head. I have both and I am able to be home with my daughter and I am very, very thankful for that.
On Wednesday my daughter and I ran up to the store to get a few things and on our way out while getting into our truck a lady approached me and I could tell by the way that she looked that she is having a very rough time. She explained that she needed to get to Terre Haute which is about 70 miles or more from where we were and that she was out of gas and only had $4 dollars and would it be possible or could I spare a little money to help her. I told her to go over to the gas station right by the store and I would meet her there. She kept saying thank you as she walked back to her car. Now my husband and I are having some pretty hard times right now financially and we live on a very fixed income and budget, but I couldn't tell this woman no. I had her pull up to the pump and I told her I would go in and pay. I bought her $10 of gas and a drink and headed over to her car. I think she is living in her car because of what I saw in the back seat. I told her I'd paid for $10 and gave her the drink and told her to drive safely and that I hope she will make it there safe and sound. She started to cry and told me over and over thank you. I told her that she is more than welcome and I hope that some day if I am ever in the same situation some one will help me because we need a little more kindness in the world.
As I got into our truck, my daughter who had been sitting in there watching everything said "Mom are you going to be able to get your gas now?" I told her I would make due with what I have and I'll just have to be more diligent about where I drive and when to do my errands. Then my daughter said "Mom, that was really nice of you to do that for her, especially since you gave her half your gas money budget. I love you mom and I'm really proud that your my mom." That's when I started to cry. The fact that my daughter is proud that I'm her mother is the greatest gift she could ever give me.
I truly feel that if our society could just be a little more kind and giving toward each other it truly would be a better place to live. I can tell my daughter until I'm blue in the face to be a better person, but they are only words; I have to lead by example. I hope and pray everyone is having a wonderful week and that you have a happy and joyous Thanksgiving next week.
Here is a little digital media signature tag I made for Christmas. I hope you like it.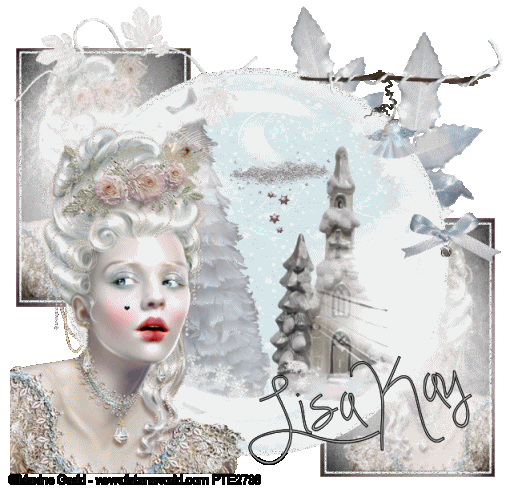 linking with:
Pink Friday
Pink Saturday
Hugs,